Experience iWrapper in Action.
Try iWrapper demos to explore how it can help you with your business needs.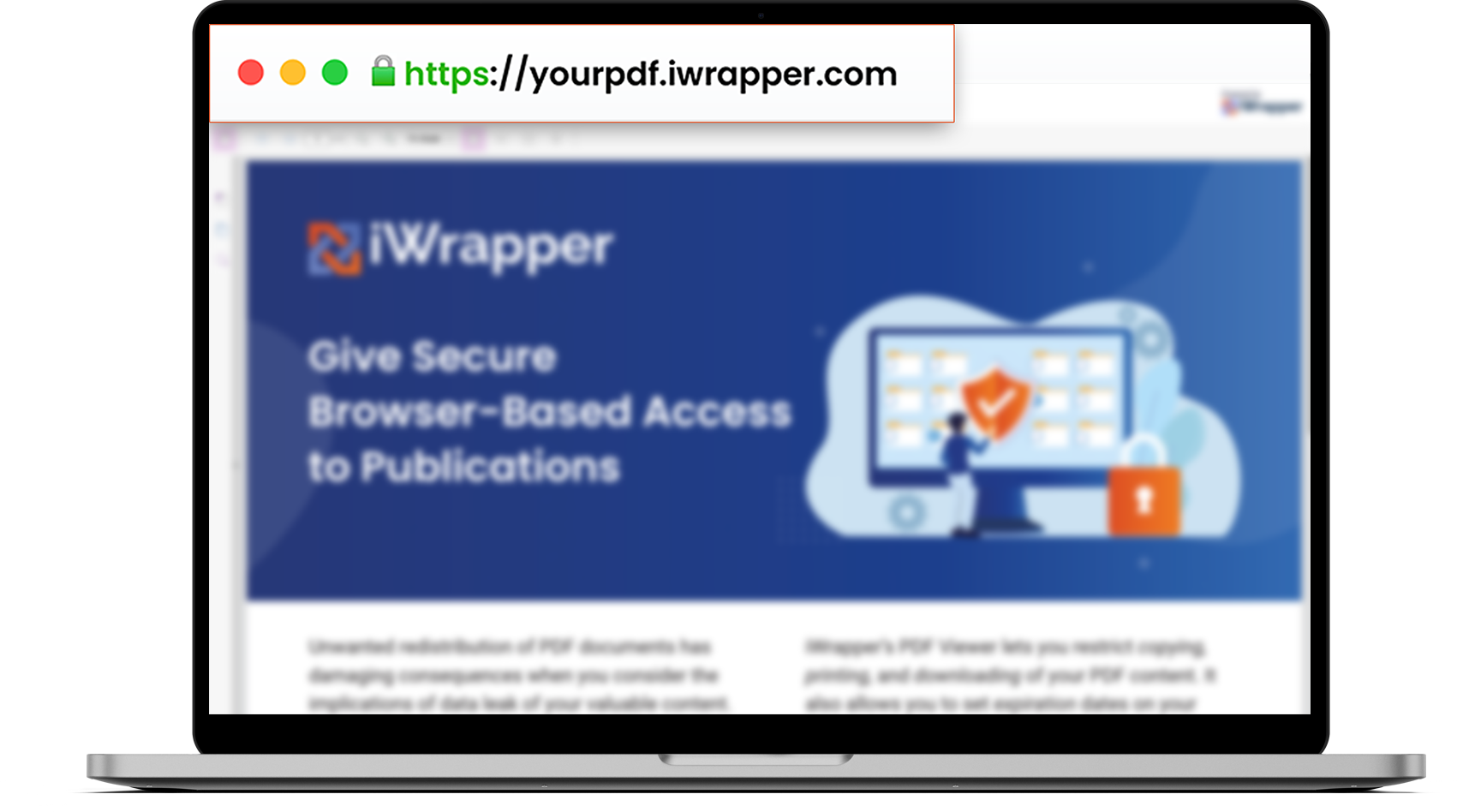 Give Secure Browser-Based Access to Publications
Distribute PDF documents on your website with end-to-end encryption using by simply replacing your PDF link with iWrapper's encrypted link. Safeguard your PDFs by restricting copying, printing, and downloading in a secure browser-based PDF viewer.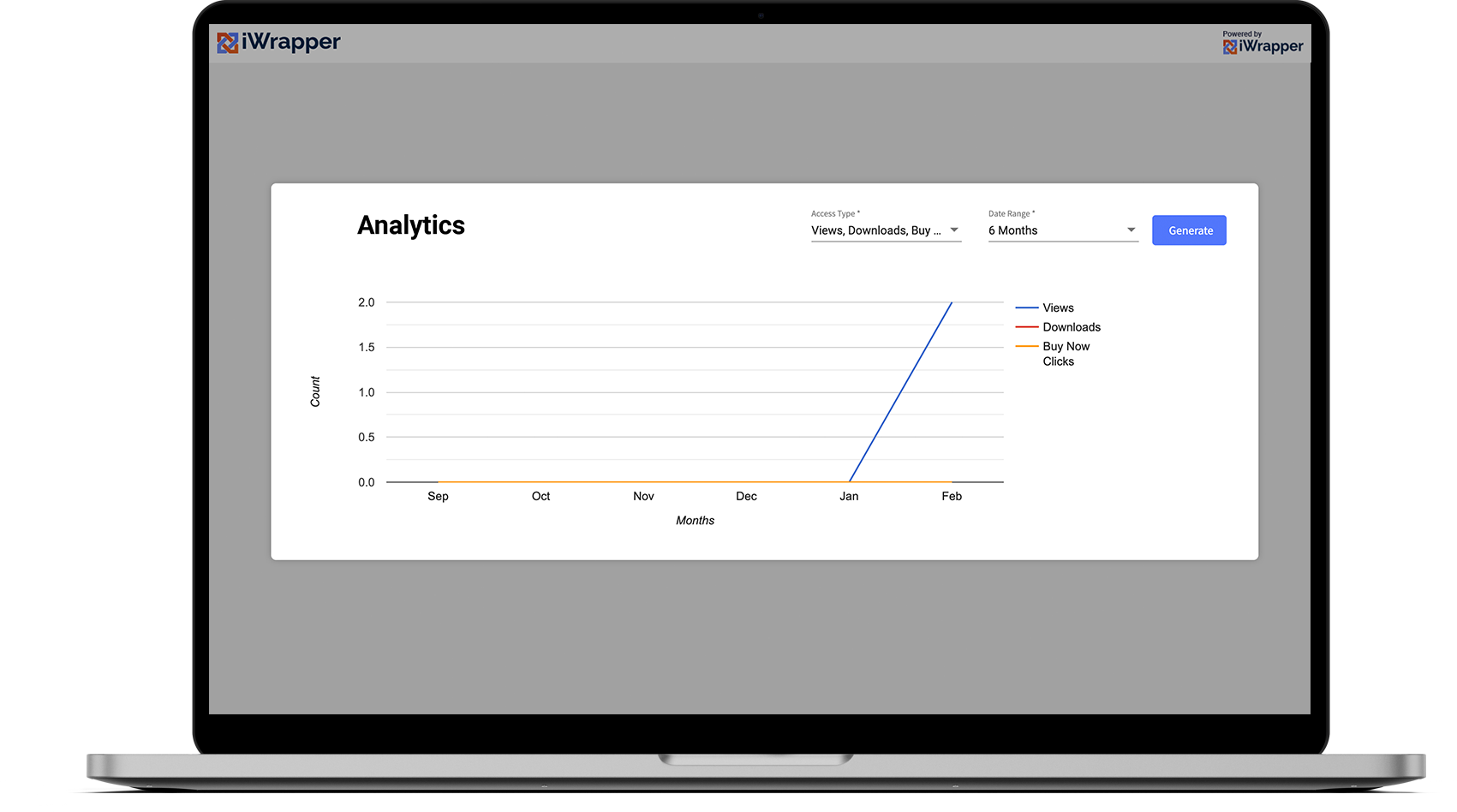 Gain User Insights and Track Usage of Publications
Keep track of your PDF usage by collecting basic information from the readers such as name, email address, and organization. This information helps you to refine your existing PDFs based on user demographics and lets you understand and connect with your audience.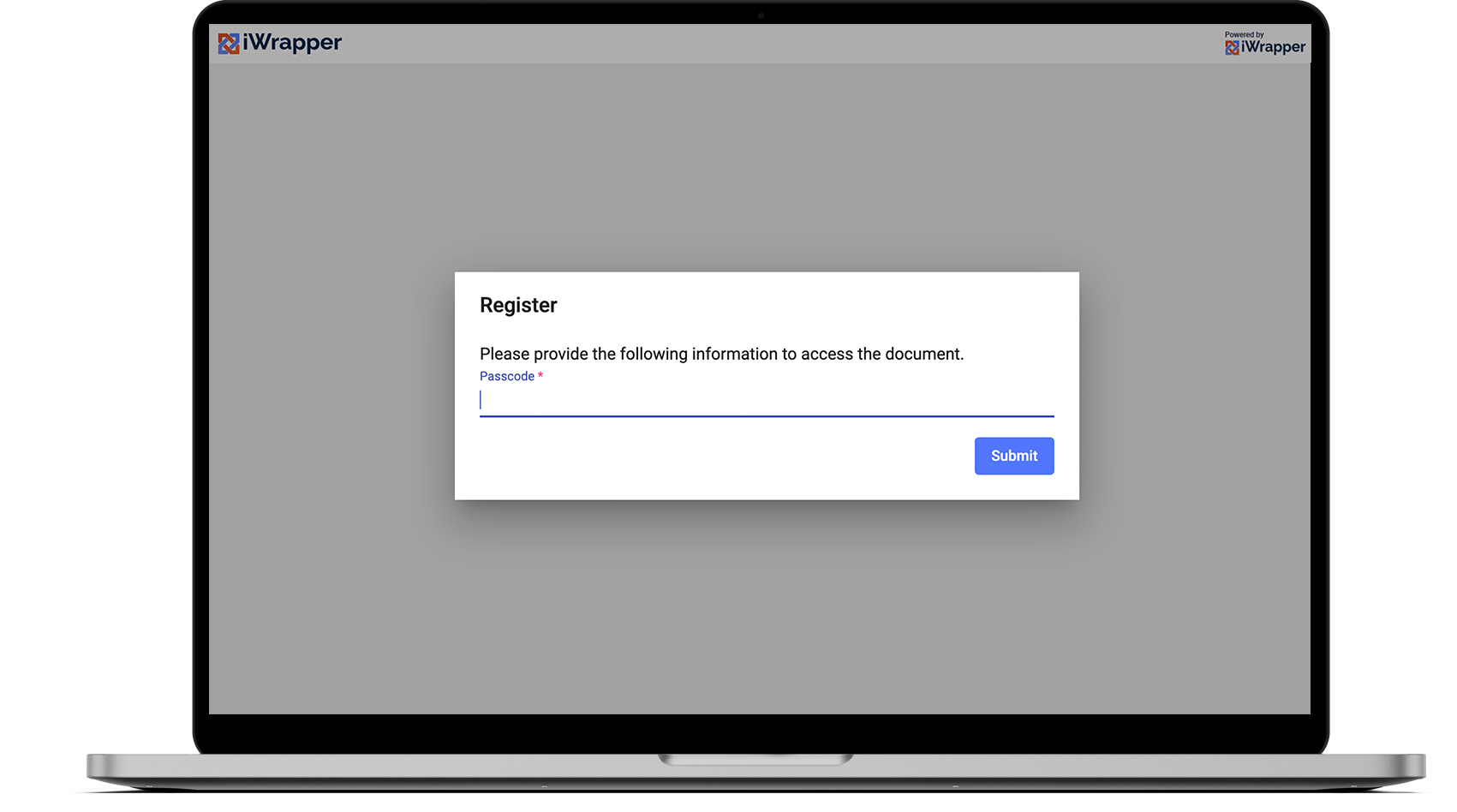 Restrict Access to Publications using Passcodes
Avoid unwanted access to your confidential documents by protecting them with passcodes. Once the users click on a passcode-protected iWrapper link, they are required to enter a passcode to access the PDF.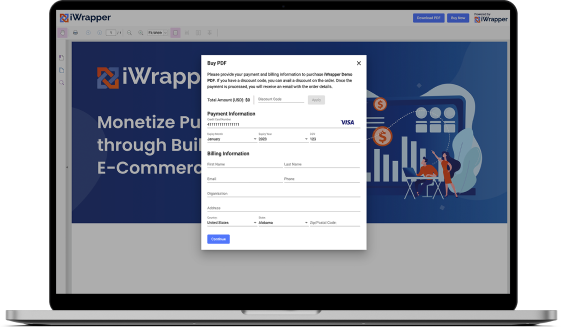 Monetize Publications through Built-In E-Commerce Module
Increase your revenue by monetizing publications through iWrapper's e-commerce support. Users can click on the Buy Now button to securely purchase or license PDFs. They can then download PDFs stamped with their basic information on each page.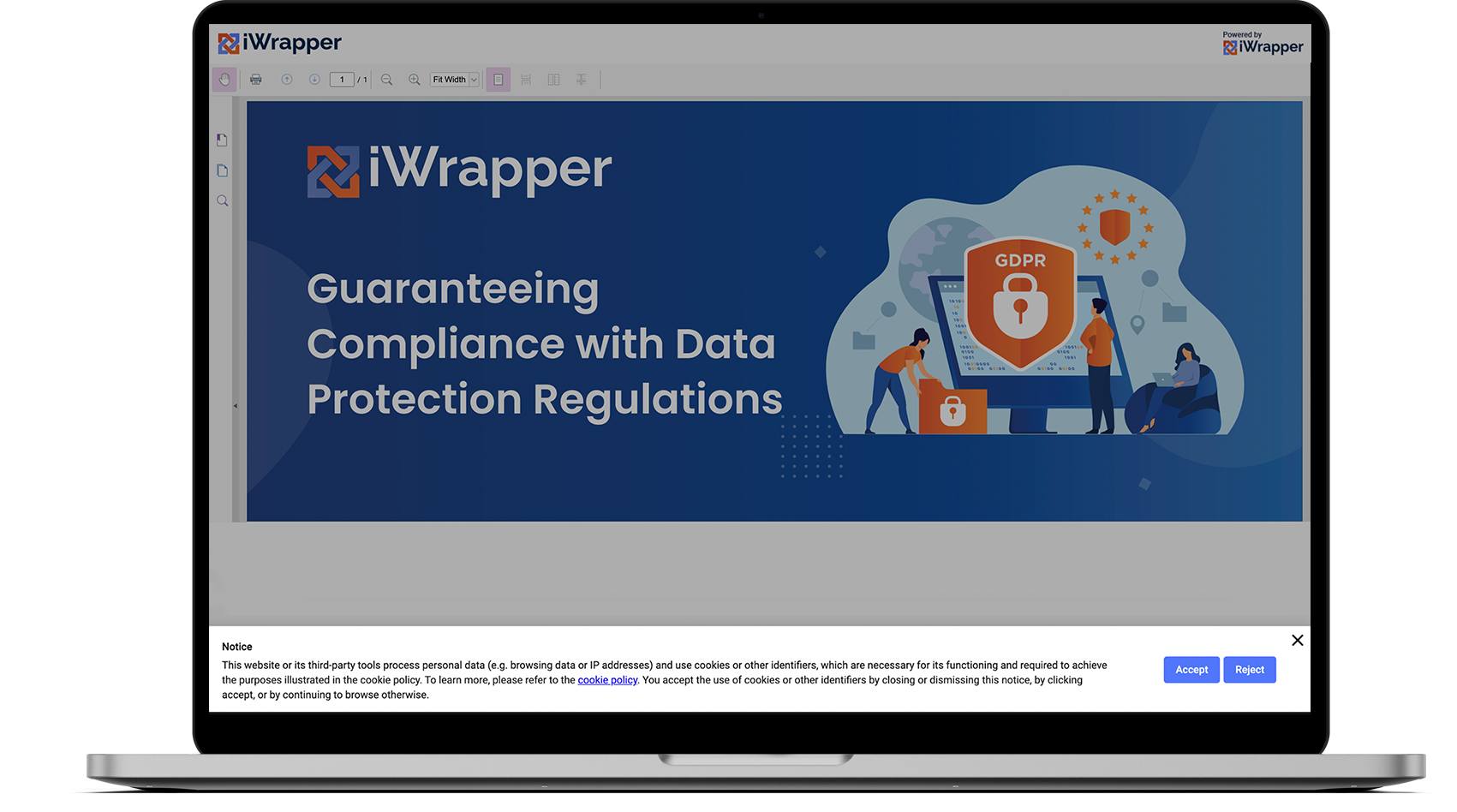 General Data Protection Regulation (GDPR) Compliance
Comply with General Data Protection Regulation (GDPR) by showing location-based cookie consent banners when providing access to your PDFs. Once the users click on an iWrapper-encrypted PDF link, they are shown a cookie consent banner. The PDF is made available when the users accept the cookie policy.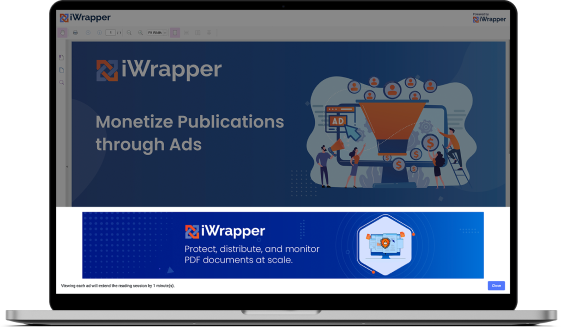 Live Ads During the Document View Mode
iWrapper gives you an opportunity to generate revenue using live ads. The ads will appear on a banner at the bottom of your document. 

Explore All iWrapper Features.